Why Overnight Summer Camp Is Needed Now More Than Ever
Generation Z. Those who have been born in the 90's have grown up with conveniences that we're enjoying today. There's the constant connection to the internet and the world wide web, the smartphone, access to instant communication mediums such as text messaging, and of course, social media networking. Generation Z is Generation Z because of their dependence on 24/7 internet access via mobile phones, tablets and laptops. They are born with an electronic umbilical cord, from which every fiber of their being is fused to technology.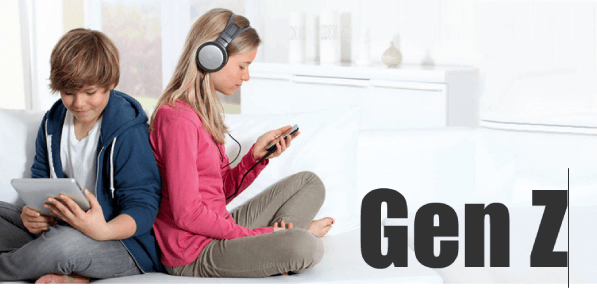 Moreover, their outlook on life is very unique and different from the other generations. They have seen America's weakening grasp on being a global superpower, handed over to India and China as the new economic powerhouses, felt the effects of climate change on a global scale, witnessed the emergence of terrorism, of numerous school shootings, financial crises and unemployment.
This generation would rather communicate online or through text than talk face to face. They can chat with someone they don't know on the world wide web; these people would rather stay indoors and spend all their time facing the computer and the cold screens of their phones.
It is of utmost importance that we bring Generation Z back to the roots and values the country has been striving for ever since the beginning of time. And for that, we need summer camp more than ever.
Overnight summer camp has been an honored mainstay throughout the history of the United States. It has stood over 150 years for a good reason, with one being an escape to the unbearable city heat before air conditioners entered the market. Camp provided a welcome outlet for the humid city air, which was considered unhealthy for children.
Surviving the summer heat isn't the only reason why Generation Z needs to go to overnight summer camp. They should expand their circle of friends and overcome the limitations of only having friends inside their virtual worlds. Camp is a good place to meet new people, with their own peers, positive role models and responsible counselors providing an optimal environment. Attending camp means they can experience new things, try out new hobbies and learn to take risks. They can exercise their bodies through swimming or a challenging trek in the immediate surroundings. Camp can foster creativity via various arts and crafts activities.
The overnight summer camps of today have a lot to offer as compared to the summer camps of yesteryear. There are general camps for all-around purposes; there are sports camps catering specifically to those who would like to learn or improve their game. There are academic summer overnight camps for math and biology; arts-oriented camp for individuals who love music or theater, religious camps, special needs camp, niche camps for cooking enthusiasts and chess aficionados, and adventure-type camps for those who'd love some rock climbing or scuba diving.
Those from the previous generations (Baby Boomers and the Generation X) should take it upon themselves to pass on the overnight summer camp tradition to Generation Z, ensuring they are not completely lost in their own virtual worlds. It is vital that they come out of their houses and play out in the sun, learn the real world instead of living in an electronic one, learn to win by experiencing trial and error, and start getting this country back in shape in economical, social and ethical aspects. Enroll them in summer camp now.
Do you wish to give your children the gift of true friends, an amazing adventure, and last but not the least, fun that will stick with them throughout their life? Overnight Summer Camp isn't there just to beat the summer heat; it's a lifetime's worth of treasured experience when done the right way!
The Camp Experts and Teen Summers is there to provide the perfect experience for your kids. We have over a thousand summer programs and worldwide camps in representation, ensuring your child's distinct needs are met and they get into summer camps that will prove to be the best fit.
Whether day camps, overnight camps, sleepaway camps or specialty program camps, The Camp Experts and Teen Summers is there to help get you the ideal teen camp program. We have all the answers to your camp questions and needs.
Want your child or teen to have this experience, please click here to get free, professional overnight camp assistance.