(Note: Some of these suggestions may apply to all summer camps, other suggestions apply only to Overnight Summer Camp.)
Summer Camp is just around the corner, and sending your child to a camp is a great way to ensure that he'll enjoy and learn something during this summer vacation. Now that you have picked the best summer camp, it's now important to make sure your child is fully prepared to go. It doesn't matter if this will be the first time for your child to attend summer camp, or he has been doing this for a couple of years already; preparation is key if you want your child to have a wonderful camp experience. That said, here are some last minute tips as you complete your preparations.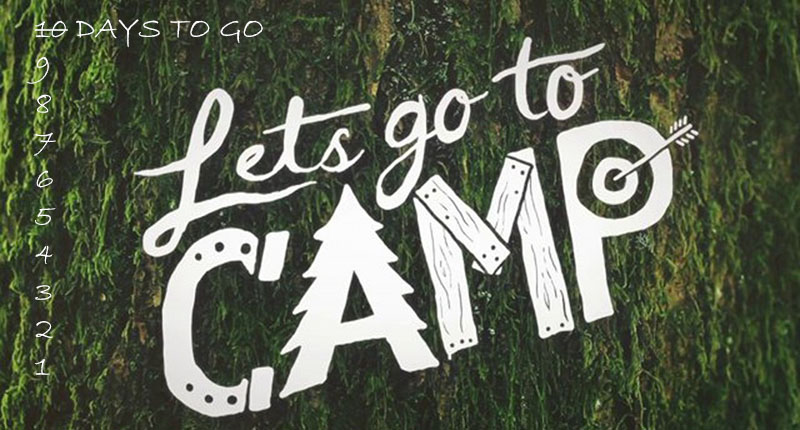 1. If Possible, Visit the Camp a Few Days Before Drop Off Day
It's ideal to visit the overnight camp with your child a few days it starts, so he'll have a feel of the place. However, if you cannot visit the camp, then do some research and check the camp's website, or read some reviews. This way, your child will know what the camp, the cabins, and the facilities look like.
2. Ask Your Child's Friend to Go To Summer Camp
For first time campers, it's advisable to attend with a close friend or relative. Also, if it's an overnight camp, the friend should be the same age, so that they can share a room together and stay in the same cabin.
3. Pack a Few Weeks in Advance
To avoid last minute shopping trips or forgetting something that your child might need in summer camp, you should pack a few weeks in advance, and creating a checklist is highly recommended. Also, when packing for summer camp, make sure to do the following:
– Check the rules and regulations of the summer camp.
– Write your child's name on all of his things, including his clothing.
– Ask your child to help you pack, so he knows where you put his items.
– Don't forget to put some laundry bags and plastic bags in his bag.
– Tuck in some pre-addressed envelopes or postcards.
4. No Need to Buy a Lot of New Clothes
Although buying one or two new items is completely fine, you should consider how rough camp can be, and it may be a waste to spend money on new clothing that will get dirty or torn. Also, first-timers will appreciate "old-favorites" more. These will remind them of home.
5. Have a Talk with Your Child
Spend some quality time with your child and talk about what he can expect at camp. Let him share his fears and concerns, and reassure your child that what his feelings are completely normal.
6. Don't Let the Fear of the Unknown Take Over Your Child
Usually, a lot of children feel anxious if it's the first time they're going to attend summer camp. To prevent that from happening, try to "practice" at home about what it's like at camp. This would give your child some reassurance and confidence. Don't forget to teach your children how to do the laundry, and some other important things that would help him survive camp life.
7. Send a Letter to Your Child a Few Days Before Summer Camp
Surprise your child with a letter once he enters summer camp. Make sure to mention how exciting summer camp can be and you're really proud of him.
8. Check the Camp's Phone Call Regulations
If the camp follows a "no phone call" policy, respect this, and make sure your child is aware of this policy. However, if you're really planning to make some phone calls, then you should be asking the camp director a few days in advance and give them a schedule of when you're going to call your child.
9. No Cellphones Allowed
Most camps don't allow their campers to bring mobile phones with them. This can be a great way to teach a child on how to be independent, and as a parent, you should respect this policy.
As for other electronic devices, a lot of camps do allow their campers to use their gadgets while in bed or during their free time. However, you should be aware of the risks that goes with bringing valuable items. That said, we highly suggest that your child should bring an older model so that if it gets broken or misplaced, it wouldn't cause a lot of trouble.
10. Care Packages Are a Must
Care packages can be the highlight of your child's day when he's at camp. That's why it's very important to make sure that what you're going to give him is something he'd definitely love. It should also follow the guidelines and policies of the camp. You can consider sending food if the camp allows it, games, cards, and other goodies, such as a journal, address book, disposable camera, and pillowcase where his camp mates can sign.
11. Be Realistic
Don't let your child feel pressured while he's at camp. Tell him that the main purpose of summer camp is to have fun, learn new skills, make friends, and relax.
Want your child or teen to have this experience, please click here to get free, professional overnight camp assistance.