Wow! Overnight Summer Camp will be here before you know it. Packing lists, packing lists, packing lists.
(To receive your printable "Overnight Camp Packing List"
please click the "Download" link below.)
It's never too early to begin. It's so energizing to work through the list and accumulate supplies. You may need to purchase a few things, especially for the first time Overnight Summer camper, so give yourself a lot of time.
First time campers and their parents are frequently flabbergasted at the amount things they have to bring.
So lets' get started!
Make this task fun and print the handy Camp Experts & Teen Summers checklist that you see below.
As always, the Camp Experts & Teen Summers advisors are available to help you with all your Overnight Summer Camp needs.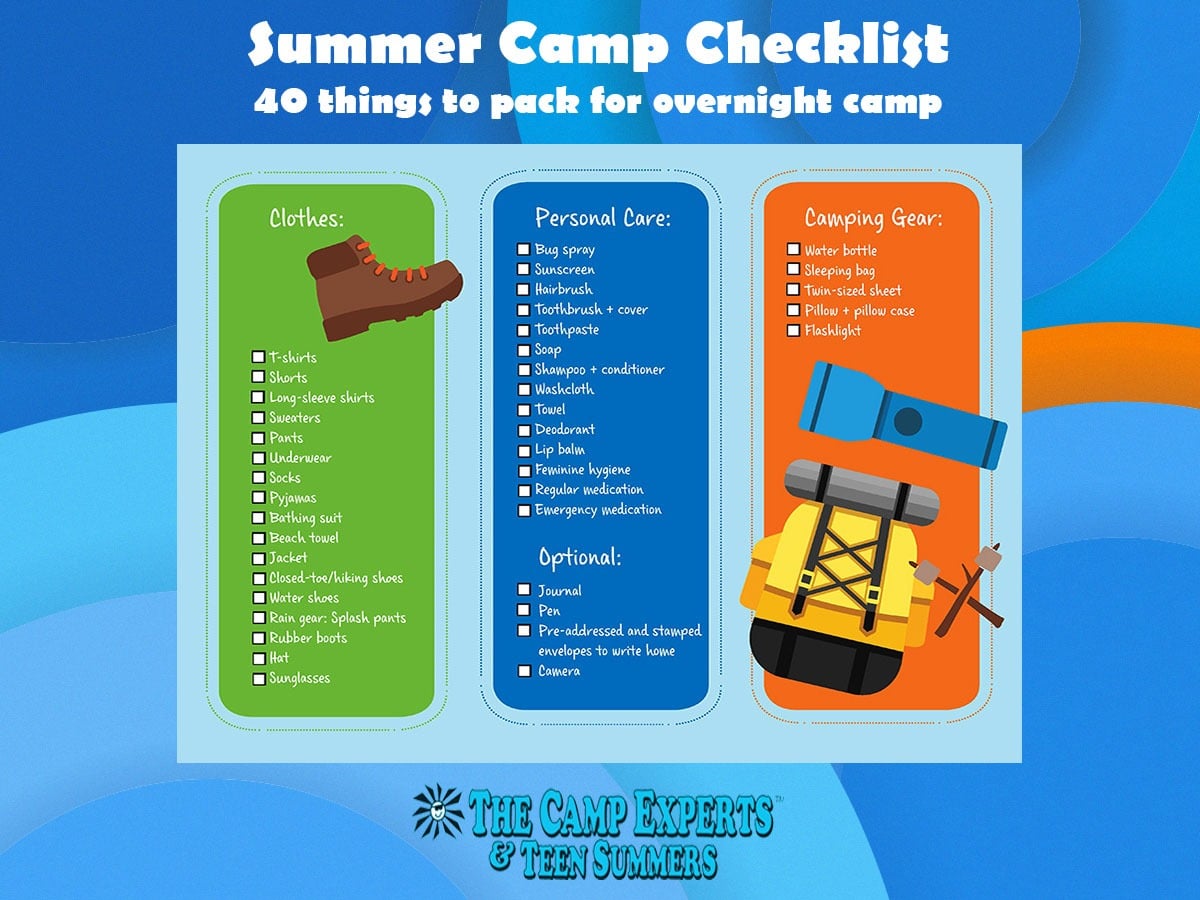 To receive your printable "Overnight Camp Packing List"
please click the "Download" link below: