You've decided that it's time your little one-who is now much bigger and more mature-did something adventurous for the summer. You've arrived at the final decision that an overnight summer camp is exactly what your  bundle of joy needs. Now comes the harder bit-the packing. Packing is always a tricky concept, as you do not want to carry too many unnecessary things while at the same time you do not want to get to your destination and realize you have less than you need. And where your child is concerned, if she gets to summer camp and realizes mommy did not pack her toothbrush, there will be many teary phone calls and "I wanna come back home" pronouncements.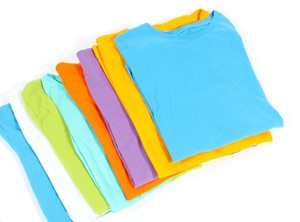 Usually, the summer camp you are sending your little one to will provide a list of things you will require to pack. However, you know your child best. And you know what they utilize on a daily basis, and what they might need to carry to their overnight summer camp. Make sure to consult the packing list provided by the camp, as there are items many camps prohibit the campers from carrying. That said, there are some things you should make sure you pack for your young one. These include:
Linens, including:
1. Sheets and/or sleeping bag
2. Towels
3. Blankets
4. Pillows
Toiletries, which includes:
1. Any medication that your child is on, including detailed dosage instructions.
2. Toothbrush and toothpaste
3. Feminine hygiene products for your little girl, when applicable
4. Soap
5. Shampoo and conditioner
6. Hair styling products and tools such as hairbrushes and combs
7. Deodorant
8. Sun care protection, including sunglasses, hat, sunblock, lip balm with SPF
9. Shower shoes
10. Contact lenses/prescription glasses, and cleaning solution. It might be necessary to include an extra pair of prescription glasses in case your child loses or breaks the first one.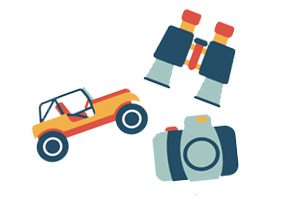 When it comes to clothing items, pack the following for your child:
1. Camp-appropriate clothing. You should allow for two changes of clothing per day.
2. Comfortable shoes, preferably closed-toe.
3. Raincoat
4. Swimsuits. At least two, so that one can hang out to dry while the other is in use
5. Sufficient underwear
6. Bathrobe
7. Pajamas
8. Socks
Other items that you should also consider packing include:
1. A camera, so your little one can capture those special moments
2. Laundry sack for dirty laundry. You can substitute this with an empty pillowcase
3. Bug spray/insect repellent
4. Pre-addressed postcards or envelopes and stamps for correspondence
5. Flashlight
6. A book or two to read during downtime
7. Board games
8. Water bottle
9. A favorite comforting item such as a stuffed animal, for those emotional moments when your child needs a familiar source of comfort
Tips to remember when packing for an overnight summer camp
Be sure to check the list of prohibited items. Many camps will not allow the campers to bring cellphones, and other electronic devices such as electronic games and iPods.
Even though it is permitted to pack certain items, do not pack anything that is valuable. In most cases, your child will come from summer camp missing a few or several items, and you do not want them to lose anything that is valuable.
Label every item you pack for your child, to make identification easier. And do not forget to take an inventory of the items you pack. This will allow you to determine if anything has gotten lost after your child comes back from summer camp. It will also help you adjust the packing list for the next summer camp.
Give a copy of the inventory to your camper, so they know what you packed. This will also help them to be responsible for the items under their care.
If you do pack any breakable items, stuff these in thick, cushioned items such as the comforter. This will save space and protect the items against breakages.
Go through your inventory list with your young one, and ask them whether there's anything additional that they wish to pack. Do not disregard your child's opinion. Having them involved in the packing process makes them feel part of the entire adventure, so that they look forward to it more.
And lastly, get a trunk that will hold all the items you need to pack. You can opt for a collapsible cargo trunk is the camp will provide storage space in the bunk. If not, opt for a hard trunk that will double up as storage once your child gets to the camp.