How to Find A Sleepaway Camp
Late night campfires, outdoor fun, camaraderie , independence, extreme sports, competition, friends for life… Sleepaway camp brings all of these elements together in an amazing summer experience for your child!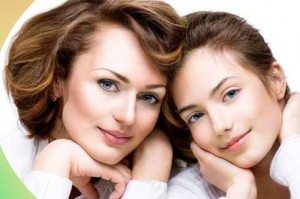 Making the Sleepaway Camp Decision Together
The first step is to be certain that your child is truly ready for a summer away from home. Sure, all kids love to break free from household chores and homework, yet some may be nervous to trade a summer at home for sleepaway camp. Once you and your child make this decision together, it's time to explore the wide selection and choose from all of the fantastic summer camps out there.
If thinking back upon your days at camp brings you fond memories and a goofy smile, then investigating your old summer stomping grounds is a good place to start. If it's still active, then your child may be perfectly suited for the same sleepaway camp you attended years ago. Even better – if your camp held reunions over the years and you attended with your family, then your child may already feel connected to that specific camp.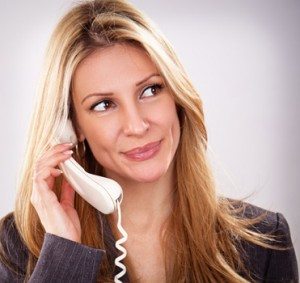 Sleepaway Camp Fairs & Free Advice from Expert Consultants
However, the camp that was right for you as a child may not be the right place for your child now. In that case, these tips will help put your camper on the path towards the most appropriate sleepaway camp.
Camp fairs are an organized and highly informative way to become acquainted with your options. Camp representatives are on hand to introduce their summer camps, show you what unique features they have to offer, and answer all of your questions. For a virtual tour of camp sites, you'll be able to watch DVD's and audio-visual presentations. You'll go home with plenty of brochures and reading materials to assist you with finding the ideal sleepaway camp for your child and family.
To get an accurate view of a camp, nothing beats seeing it first-hand. It's the only way to get a true sense of how things are run and to feel the energy behind the action. After you browse through all of the printed information, call to book a tour. Many families make a visit to see a camp "live" during the summer before their children will attend.
It's advisable to let your child play a significant role in the whole decision making process. Accordingly, some sleepaway camps offer weekend retreats for prospective campers to check out the scene on their own, without Mom and Dad in tow. Not only does this add to their excitement and feelings of independence, but it can also lessen their anxiety about leaving home for the summer.
Camp consultancy services, such as The Camp Experts & Teen Summers, are another route you may want to take. Consultants, many of whom are free for parents, work to clarify your questions and issues, so you get the information you need in order to narrow down the range of possible camps.
Consideration for Specific Needs
Issues to be taken into consideration include specific dietary needs, co-ed or same gender, travel restrictions, religious requirements, or desired duration of the camp sessions. Some children have a passion for performing arts, while others are driven by competitive sports. The right camp for your child will present programming that is oriented appropriately.
Practical concerns, such as budget, must obviously be factored into your decision. The price range is vast – running from approximately $1000 to $1500 per week.
Whether you research alone or with the help of consultants from The Camp Experts, after you've honed in on a few possibilities, it's useful to speak directly with the camp director too. Be sure to inquire about the daily schedule and how rigid or flexible it is for each camper. What's the age and experience level of the counselors? What about the camper-to-counselor ratio, and how many children share each bunk? You may want to find out about the frequency of communication between campers and parents. The camp director can also provide you with references from other families and parents.
Thankfully, you've gone through all the stages of gathering information and choosing a sleepaway camp, and now you and your child are thrilled with your decision! Your camper, impatient for summer to start, feels optimistic, enthusiastic, and… incredibly nervous! Have no fear, this is perfectly normal. Reassure your child that homesickness is totally okay, and s/he will be able to overcome it and enjoy camp immensely. To decrease the campers' fear of all the unknowns, some camps even arrange a pre-summer get-together so the campers can meet in advance. An alternate idea is to ask if there are any campers who live nearby, and then set up your own meeting.
Parents should rest assured that missing children who are away at summer camp is also normal. Don't fret, they'll be home safe and sound in no time – bursting with camp stories and wishing fervently for the school year pass quickly so they can return next summer!