How To Pick A Sleepaway Camp
Filling out the final registration papers for sleepaway camp usually follows weeks (or months!) of research and deliberation. So many criteria must be considered when choosing the right camp for your child. If you're feeling drained or daunted by the whole process, don't despair! Here are some issues to think about and some questions to ask yourself, all of which will help to shape your decision.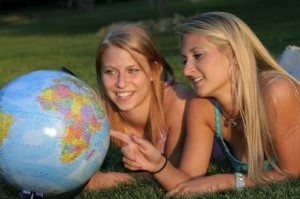 Location of the Sleepaway Camp Is a Big Factor
Do you want a sleepaway camp that is far from home and reachable only by air, or someplace close and easily accessible? Perhaps you and your child don't mind somewhere distant, yet only as long as a relative or family friend is nearby? Geographical region is also significant when it comes to the preferred environment and outdoor temperature. Some children are more particular than others. Will your child be comfortable in a sleepaway camp set in an extremely hot or humid region? Many summer camps are situated in mountainous regions, where the day is hot and nights are cold. If weather issues will impact your camper's comfort and enjoyment of the whole summer, the climate should certainly be weighed into your decision.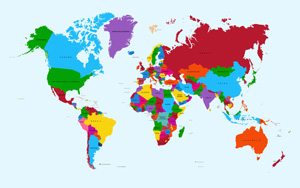 How Long Does Your Child Want to Be at Sleepaway Camp?
Sessions last from a few days to the whole summer. Not all children want to spend their entire vacation away from home, yet super-short sessions may not be worth it. When you register your child for too little time, once the campers unpack, meet other kids, and adjust to camp life… it's time to go home. A good balance must be found, with enough days for campers to become immersed in the sleepaway camp experience, yet not too long that they burn out and beg to leave already!
Variations in the Features and Details of Each Sleepaway Camp are Countless
Do you want a co-ed camp, or single-sex? If you desire co-ed, ask whether girls and boys do everything together, or split for program activities but join together for meals?
Cabins may be organized so that both campers and counselors live together in the same quarters, or only campers dwell in a bunk with staff quarters located nearby. Some sleepaway camps have a more open "one-house" style, with children of all ages residing together. As for cabin design, conditions range from carpeted floors, a/c, and comfy mattresses, to truly roughing it on thin sleeping pads and worn wood plank floors. What type of summer camp experience will be best for your child's development and enjoyment?
Daily programming may be very rigid, with every waking moment scheduled by the staff and very little wiggle room for campers to decide how to spend their time. Or the sleepaway camp may be organized on a freedom system, which allows campers to choose what to do and when to do it. Most camps operate with a balance between structured programming and individual free time to choose activities. Find out which way the balance tips when investigating a sleepaway camp.
If you need formal assistance to maneuver between all of the issues and come to a clear decision, camp consultancy services, such as The Camp Experts & Teen Summers, are a helpful solution. At no charge, consultants will listen to you and clarify your questions, leading you to the info necessary for finding the most suitable camp, and then providing you with sleepaway camp suggestions.