What Is An Overnight Camp?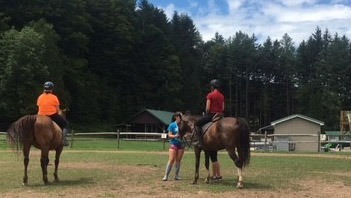 Whether the session lasts a few days or a few weeks, overnight camp will immerse your child completely into all aspects of the classic overnight camp experience! Traditionally situated in a rural area far from the big city, campers are exposed to the best of the great outdoors and cabin life. Away from home yet surrounded by the camp community 24/7, children learn both how to live on their own and how to work well with others. Summer camp offers children a unique and enjoyable way to develop independence, discover their personal strengths and weaknesses, and be social at the same time!
Where to Start? – So Many Types of Overnight Camps to Choose From
Also known as sleepaway camps, many variations on the type or style of overnight camps are out there. If you don't know where or how to start looking, The Camp Experts & Teen Summers offers free consultant services to introduce you to the camps most appropriate for your family and child. Camps may be co-ed or single gender, religious or secular, or catering to any number of preferences and specific needs. The age and maturity level of your child will also help determine which overnight camps are a good fit.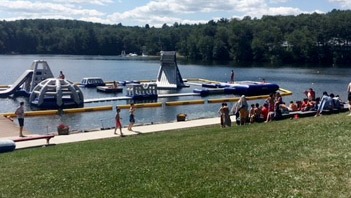 While most overnight camps feature physical activities and exercise, children who are more athletic and love playing sports (or who want to work on their training in a particular sport), may choose a specialty summer camp that provides sports programming from morning until night. Performing arts camps will appeal to the child who feels most comfortable when on the stage or as part of a show. Campers who seek to increase their brain power with more info and skills may be suitable for an educational overnight camp that teaches science, math, computers or other academic enrichment topics.
Overnight Camp – A One-Of-A-Kind Summer Experience
Living, breathing, sleeping, eating, and having loads of fun at camp is all done in the companionship of the other campers. This one-of-a-kind summer experience will grant your child invaluable life management skills. Each and every individual camper becomes a part of the greater group family. This special family consists not only of fellow campers from a range of backgrounds, but is also formed by the counselors, instructors and camp directors. As a unit, "family" members join together for exciting activities as well as mundane chores, such as cleaning their cabin, preparing food, or collecting firewood for a campfire. The fun cooperative spirit that develops throughout the summer permeates all aspects of overnight camp and creates a memorable bond between the campers.
Most camps prohibit or limit the campers' use of personal electronic tech. While being unplugged is extremely challenging for contemporary kids, it will force them to slow down and open their eyes to the wondrous world around them! Most campers will jump to the challenge of building a bonfire or hitting the bull's eye with a bow and arrow, in place of playing the latest iPod game. In addition, being away at overnight camp often enhances children's appreciation of their parents and family, and the creature comforts of home life!
For more information, check out our Overnight Camp FAQ page.
You might also be interested in traditional camps! For free recommendations, follow us on Facebook!