Why Choose a Summer Camp for Teens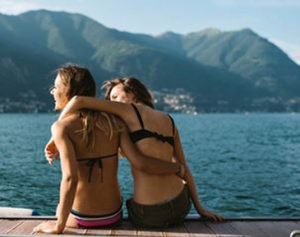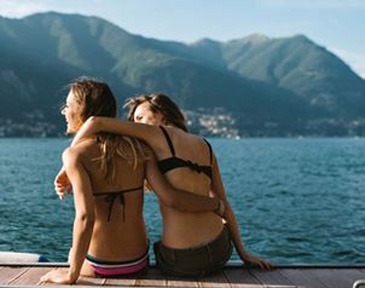 Every year, children love to go to an overnight summer camp to have fun and learn. However, it's normal for your child to feel that he or she has outgrown the age of their camp. What do you do if this happens? Well, you may want to consider summer camps for teens.
When your child attends summer camps for teens, they can improve their social skills which can bring a positive impact on your teen now and later in life. This article explains the benefits that that come with a summer camp for teens.
Teen-Focused Activities
Teen summer camps have no young children, all events and activities are only teens focused. Therefore, directors at a teenage summer camp can specifically focus their programming on teenage related activities. Most of these activities can be quite challenging for teens, but they are also entertaining. There is a special focus on their safety. We have found that teens look forward to teen summer camp experiences to learn and interact with their teens their own age.
Learn New Skills
Participants enjoy the days which are packed with physical activities. Counselors are more focused on skill development during these activities. Whether your teen attends a sports camp or an adventure camp, it offers new skills and offers your teen the opportunity to interact with others. Often, they discover a hobby or a life passion from such experiences.
Fewer Cliques As Most Are First Timers
Most sleepaway camps involve children from 7 to 12 while teen summer camps are just for teens. By the time they attend a summer camp, their other teenage friends have already attended camps for up to 6 years. If it's the first time for your teen, the social scene may be challenging. However, with summer camps for teens, most campers will be attending a teen summer camp for the first time at ages 13, 14 or 15 years old.
Personal Responsibility, Independence, Accountability
As a parent, you sometimes wonder what the ideal way would be to help your child learn how to independently complete tasks. Well, summer camps for teens provide a means to help achieve that goal. You will not be present to remind them to brush their teeth or eat healthy foods. It will be the teen's responsibility to make these choices which in turn benefits them in the long run. Hearing the usual daily reminders from a counselor or director allows the message to sink in and they return home with an improved attitude towards carrying out these tasks. What's more, the staff at teen camps keep the campers well-disciplined regarding their interactions and behavior. You will, without a doubt, notice a positive change in how the teens execute their duties and chores after an teen camp experience.
Summer Camps for Teens Promote Teamwork
Teamwork
A well programmed teenage summer camp offers a strong, value-rich community for your teen. This community isn't just about arts and crafts or other fun activities. It consists of other campers, counselors, instructors and the director. This keeps the teens busy.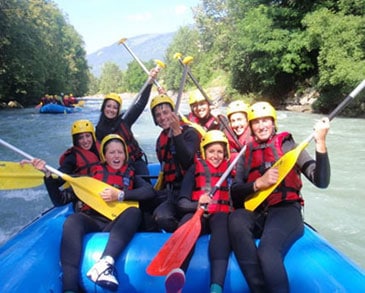 They learn to work with fellow campers and interact with teens from varied backgrounds. For example, campers learn to keep their cabin clean or work together to help a fellow camper learn a new skill such as rock climbing. A summer camp for teens helps them learn to coexist peacefully, collaborate with peers, and elders and learn how to be effective team members.
Friendship
A young child's overnight camp experience does not always insure they can interact with peers. A good summer camp for teens is programmed in a way that teens find it easy to make friends. After all, they learn to be interact by living together at a camp. They learn how to connect with other people in positive ways. It's in these groups that they learn the essential life skills such as sharing as well as appreciating a diverse community of people. Most of these camp friendships grow stronger than school friendships.
Slow Down & "Unplug"
What about giving them a break from T.V, internet and cell phones to allow them to rediscover their creative selves and engage with the real world? This will help them discover new emotions with real people and realize that there is an alternative to a screen at a teen summer camp.
Appreciate the Small Things
A week away from home and all the comforts that come with home may help your child appreciate what a home offers – such as a warm bed, bathroom of one's own, a refrigerator filled with snacks, etc. It's also possible that summer camps for teens will help them appreciate that all a happy life constitutes is a place to call home, a warm place to sleep, a plate with healthy food, a few good friends for company and a caring adult for guidance.
Learn To Appreciate You!
Teens may sometimes take their parents for granted and assume that mom and dad exist only for their convenience. But when a teen spends 2 to 6 weeks away at a summer camp for teens, they may learn to appreciate what parents do for them. The little bonuses such as making their favorite dishes for lunch or dinner or driving them to and from school may soon be appreciated.
Attending a summer camp for teens is beneficial in social, mental and physical aspects. Additionally, the whole family will benefit from a teenage camp as they may get yet another mature teen who can make wise decisions for themselves and the family at large.
For more information, check out our Overnight Camp FAQ page or click this link to request information.
You benefit from our years of experience and our independent, first hand observations.
You might also be interested in leadership camps! For free recommendations, follow us on Facebook!
Our Summer Camp Advisors Work With You
Every Step Of The Way